Cabe Who?
- Toyota Customer Service Excellence Award & Presidents Award winner 2010, 2011, 2012, 2013, 2014 and 2015.
SINCE 1966 
OUR PEOPLE MAKE THE DIFFERENCE 

Honesty & Integrity with everything we do.
See what others have to say about Cabe!

Cabe Toyota was one of the first Toyota Dealers in Southern California, the 32nd Toyota Dealer established in the US, and the original Toyota dealership in Long Beach. Founded by Roy and Loy Cabe, we have been family owned and operated since 1966.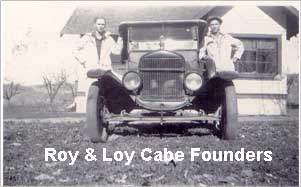 Our competitive advantage is our straight forward, family oriented atmosphere and treatment of our customers. We deliver superior value by offering professional, friendly and fun service at a competitive price. In addition to great service and upfront low prices. Every vehicle comes with the following benefits with your new vehicle purchase:
Every Vehicle Comes With
Our Savings Guarantee!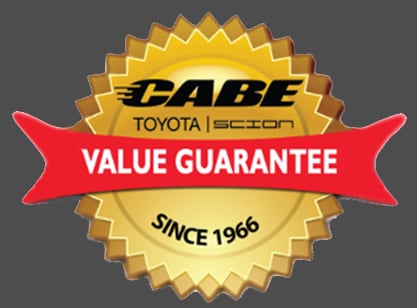 *10 YEARS No Cost Oil Changes, A Great 
Price And More! 



(See Details Below)
*NO COST Oil Changes for 7 Additional Years
*
NO COST
 Car Wash with any service


*DISCOUNT CARD Worth $500 - In Parts and Service!
*Must complete all No Cost ToyotaCare services at Cabe Toyota to be eligible for the third year/37,500 mile extended Maintenance and subsequent no charge oil changes for 7 years or 150,000 miles. First 2 years or 25k miles of no cost oil changes and maintenance is covered under the standard ToyotaCare program for new vehicle purchase. Cabe's Value Guarantee extends customer benefits for 10 years or 150,000.  Effective November 2012.